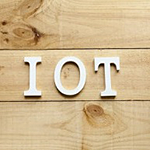 Read This: Who Invented the IoT?
You did, of course. Not convinced? Read a brief explanation in the All Voices Blog, then delve into such meaty reading topics as Netflix streaming HDR content, Facebook's wicked-fast Wi-Fi and a video gadget that lets you edit on the fly. And please catch us up on the news: Are we allowed to text in AMC movie theaters or not? Read more.
APEx Spotlight: Verrex Corp.
InfoComm welcomes Verrex Corp. to the AV Provider of Excellence (APEx) program. APEx is a recognition program for AV integration and design firms that set high standards for employee training and certification and meet their clients' needs by delivering exceptional solutions. Family-run Verrex specializes in videoconferencing, presentation, collaboration and multimedia systems. Its global managed services group offers maintenance, onsite staffing and cloud-based conferencing. Will your company be next in the APEx program? Learn more today.
Be an InfoComm 2016 Room Host
Are you going to InfoComm 2016? Volunteer to serve as a room host and receive a free Seminar and Workshop Package, worth up to $279. InfoComm is looking for 31 volunteers to monitor and introduce sessions at the show. The free package gives you unlimited access to InfoComm University™ seminars and workshops held June 8-10. Hosts will be chosen on a first-come, first-served basis. Find out more and apply today.
Gain Insight Into the IoT
InfoComm brings you a new conference program created to explore the role of the Internet of Things in pro-AV solutions. IoT Insights debuts May 9 in Santa Clara, Calif. The daylong event will include panel discussions, real-world case studies and a keynote address by Gary Hall, CTS®-D, CTS-I, Chief Technology Officer for Federal Defense at Cisco Systems. Register today.
Fresh Take on the ITS Council
Meet John Rice, Senior Business Development Manager at Field Nation and the recently elected Chair of InfoComm's Independent Technical Services (ITS) Council. Rice talked to us about what he hopes to achieve as ITS Council Chair and his AV career to date. "What I love about my job is we're helping people get work done," he says. Learn what he has planned and more about the council.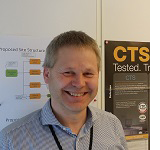 A CTS in Norway
Although Norway ranks as one of the smallest European countries in terms of population, it nevertheless has a thriving AV industry. Describing his company Viju as a "big player in a small market," Svein-Erik Jensen, CTS, Senior Director of Competence and Quality at the 18-year-old systems integration company, which also operates in the U.K., U.S. and Singapore, is leading the charge for education and certification in Norway. Jensen himself was one of the first people to become CTS certified in Norway, after transitioning to AV from the IT industry, where certification is traditionally more commonplace. Read what happened when Viju embraced certification.
New AV Transport Methods Virtual Classroom
Don't miss a special training opportunity. InfoComm University's new AV Transport Methods Virtual Classroom will be offered one time only in 2016, May 2-26. The virtual class will meet online twice a week for four weeks, with reading and group discussions outside of class time. Gain insight from expert instructors on everything from HDBaseT to Dante, AVB/TSN to AES67, and H.265 to CobraNet. If it runs on a network, they'll cover it. Register today.