AV Provider of Excellence Program
Looking for a way to make your AV integration or consulting firm stand above the rest? Explore how to participate in APEx, a marketing recognition program for integration companies and AV design consulting firms.
What Matters Most: Customers
You're in business for one reason — your customers. APEx helps you show your customers that you care about quality. Here's a peek at what Jeremy Caldera, CTS®-D, CTS-I, from Zdi, Inc., says about the value of the program:
"APEx definitely helps set us apart from our competitors ...
shows we ensure a quality result
and great customer experience."
Hit play below to hear more from Jeremy and from InfoComm's Executive Director and CEO, David Labuskes, CTS, CAE, RCDD.
Tune in to the recorded webinar, Explore the Benefits of InfoComm's APEx Program, to hear more about the APEx advantage — and find out how close your company could be to earning this title.
---
Your Company's Badge of Excellence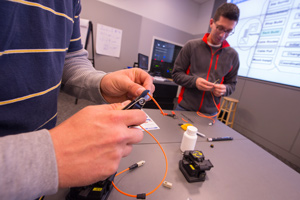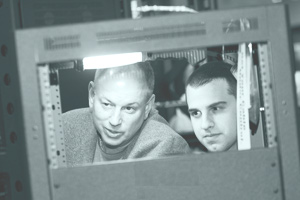 You train your people well, and you make sure they earn industry and manufacturer certifications. You provide clear designs and offer world-class service to your customers. You work in a collaborative manner to assess their needs, and make sure installations perform to their expectations.
With high standards like that, you are probably already meeting the requirements to earn a badge of excellence with InfoComm International's APEx program — a way to show your customers and your competition that your company embraces quality.
---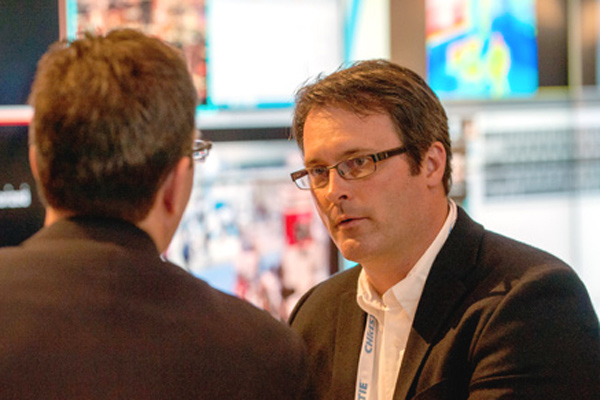 Take a peek at the requirements before you dive deeper into the specifics. To become an APEx company, you need to meet these requirements:
Standards conformance
Customer satisfaction survey
CTS certified staff
InfoComm University™ courses for your team
Staff certified in other approved certifications
---
Interested?
Contact Aron Abrams at aabrams@infocomm.org. Ask about our concierge application services.
---
Looking for the CAVSP program? As of January 2015, APEx replaced it. Contact us if you have questions, +1.703.273.7200.