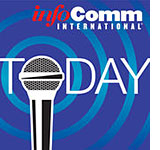 Podcast: Of the Members, for the Members
Now is a perfect time to get involved with InfoComm. Our member councils are enjoying a renaissance and they're a great way to meet like-minded professionals and set a course for your association. Listen to chairs of the Women of InfoComm Network, Independent Consultants in Audiovisual Technology and Rental & Staging councils discuss plans for the year on the InfoComm Today Podcast. Then join the council of your choice.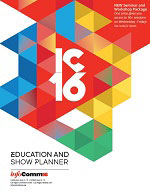 Your Ultimate InfoComm Show Planner is Here
With less than two months until InfoComm 2016 in Las Vegas, now's the time to start planning your week. The new Education and Show Planner lets you see all the three-day workshops, sessions and special events we have planned, plus a list of what's new in 2016. With all this and more, your schedule is going to fill up fast. Check out the planner and register today.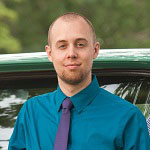 Ahead of the Game With CTS
Wasting no time with his New Year's resolutions, Joel Vugteveen (pictured), CTS, Project Manager at Chicago-based installer TVTI, started the year with his nose in a study guide. On Jan. 2, the celebration began, as Vugteveen became the first person in the world to earn his Certified Technology Specialist™ (CTS) certification in 2016. "For me, it was more a validation of the skills that I have and a certification that I do know these things," he says. "It's still a little new, but I like having 'CTS' added to my name and, of course, the pay raise." Read his story.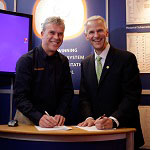 Stardraw.com Adopts Standard AV Symbols
Stardraw.com has licensed a standardized set of architectural floor plan and reflected ceiling plan symbols for audio, video and control systems. The symbols are part of the American National Standards Institute-accredited J-STD-710, Audio, Video and Control Architectural Drawing Symbols Standard. Stardraw.com will implement the symbols into its AV design and documentation software Stardraw Design 7.2. InfoComm, the Consumer Technology Association, and the Custom Electronic Design and Installation Association developed the symbols. Read the full story.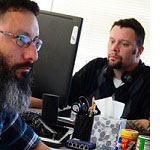 Ask the AV Profs
Gain fresh insight into everything AV from two of your favorite InfoComm University™ professors. Chuck Espinoza, CTS-D, CTS-I, and Marcus Yarborough, CTS-I, take your questions and offer real-world answers on a new monthly podcast. Go ahead: Ask them anything. Send questions to AVProfs@infocomm.org.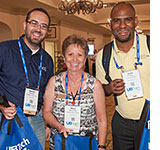 Supersize Your InfoComm With UBTech
Attention InfoComm 2016 attendees. Are you in higher education? Join us and your peers at UBTech 2016, June 6-7, at The Mirage in Las Vegas. The national summit on AV and IT in schools takes place in the days before InfoComm 2016. Use the code INFOCOMM16 when you register for UBTech and receive discounted admission. Make your InfoComm week bigger and better by starting it with UBTech 2016.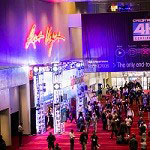 He Beat You to It
There's a first for everything, like being the first AV professional to register for InfoComm 2016 in Las Vegas this June. Read why Tom Zimmerman, CTS, Design Engineer for BT Conferencing, was eager to start planning his InfoComm experience. Maybe you can't be first, but you can certainly register to be next.