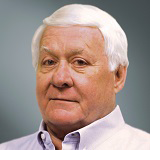 In Memoriam
InfoComm International® mourns the passing of Ed Matthews, Chairman and Founder of Visix. Matthews was a longtime respected member of the AV industry and a generous contributor to InfoComm programs. He took part in committees that developed the original CTS-D and CTS-I curricula. A Navy veteran, Matthews started in engineering sales in 1967, according to a statement from Visix, then worked on systems for various Olympic games before founding Visix in 2006. "Ed Matthews helped make the professional AV industry what it is today through his dedication to certification and training," said David Labuskes, CTS, RCDD, InfoComm Executive Director and CEO. "Our thoughts are with his family and everyone at Visix. He will be missed."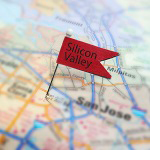 InfoComm Connections is Next Week
Do you know the way to San Jose? Thought leaders in AV, IT, UCC and higher education certainly do. It's not too late to plan a stop at InfoComm Connections, March 3-4, in the heart of Silicon Valley. We'll be giving away trips to InfoComm 2016 at the same time you gain insight from the likes of Cisco, Harman, Oblong Industries and more. Visit the exhibit floor and earn CTS renewal units through InfoComm University™ training. And at the Collaborate conference, held during Connections, you can learn first-hand how companies like Google and LinkedIn use AV solutions to their advantage. Register now.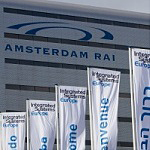 ISE Wraps a Successful Show
Integrated Systems Europe (ISE) attracted an unprecedented number of participants to its first-ever four-day show in Amsterdam earlier this month. "Yet again I can say how proud we are to be associated with ISE and the unique position it holds today," said David Labuskes, CTS, RCDD, Executive Director and CEO of InfoComm. "Our InfoComm Conferences, MasterClasses and FlashTrack education sessions drew excellent delegate numbers and offered ISE attendees an opportunity to experience a little of what InfoComm International can offer." Read the news [PDF].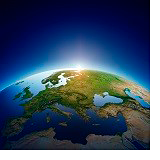 InfoComm Announces Partnerships in Europe
InfoComm membership in Europe has grown 17 percent in the past year. To underscore its commitment to the dynamic European market and create programs that benefit the industry, InfoComm recently announced partnerships with four European companies. TD Maverick has agreed to award 40 InfoComm memberships to European AV companies; COMM-TEC will incorporate InfoComm training into its German-language academy offerings; LINDY will co-develop educational webinars to be delivered in four different languages; and Leteng AS in Norway will translate and incorporate InfoComm training for Norwegian AV professionals. "Partnerships like this allow the AV industry to increase the number of skilled professionals around the world," said Pam Taggart, CTS, InfoComm Senior Director of Development for Europe.