From the Rental & Staging Council Chair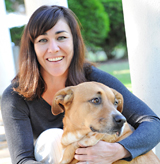 This week, I had the chance to present at the Rental & Staging Roadshow in Washington, D.C., put on by NewBay Media and InfoComm. The gist of my talk, "Digital Culture for Event Stagers," was how social media is changing the way people like you and I put on events. Social media has created an environment where multidirectional communication and interactivity are expected — by meeting planners and meeting attendees. Today's meetings are living, breathing, collaborative events. Speakers aren't the only ones with insights to lend; people want to pick the brains of others in the room — in real time! — and social media makes it happen. A presentation on a screen — no matter how engaging — is no longer enough. People want to be part of the experience and help mold it as they go.
What we, as live events professionals, need to figure out is, how do we keep up with all this change? How do we adjust our big-event perspective to address the needs of each individual attendee? The people we serve consume content on-demand, in ways we couldn't imagine a few years ago. It can be hard to adjust, but I'll tell you this, each of us needs to understand digital culture and prepare to innovate. That's the only way to meet expectations and deliver exceptional live-event experiences.
Do you have some insight into social media and live events you'd like to share? Get involved with InfoComm's Rental & Staging Council and/or join us for one of our upcoming happy hours. We hold them informally at InfoComm events. Monitor my blog for the latest or follow me on Twitter @AVGirlMidori.

Events Management, AV-Style
Learn principles you can apply immediately to your work in Staging and Events Management Virtual Classroom, Jan. 28-Feb. 22, to be a valuable skill-set that can be used on the job. Learn how to analyze infrastructure — including power, rigging and labor — and leave with a big-picture view of how the diverse parts of staging an event all work together.

Now Hear This
You know what it sounds like when you and your colleagues sit around talking AV and consumer electronics. But do you know what it sounds like streaming over your computer? It sounds like this. Join InfoComm's Brad Grimes and the folks at AVNation for a new episode of the AVWeek podcast.


Best of 2012

As the year winds down, we review some favorite live events stories from the past year:

Florida Members, InfoComm's Heading to Miami

Differentiate yourself from the competition by better understanding your customers, meeting their needs and building long-term relationships. At the Miami Regional Roundtable on Dec. 13, Blain Wease, Regional Managing Principal at OneAccord, will present on Relational Business Development. There will also be Manufacturers' Training from Digital Projection and Williams Sound, as well as a presentation on new functionality at AV-iQ.

What are Your Career Goals for 2013?
InfoComm is seeking experienced speakers for its 2013 Regional Roundtable and webinar series. Get involved with the AV industry, share your experience with colleagues and enhance your resume. Present on project management, sales, leadership skills, marketing, business development or any other topic you think would be of interest to your industry peers. Apply now.

Networking Pop Quiz
Telnet and Secure Shell operate at which layer of the OSI Model?
Data link layer
Network layer
Presentation layer
Application layer
If you got the answer right, you're ready for Networked AV Systems. These days, even live events professionals need a working knowledge of networking. Contact Megan Hershey at 1.800.659.7469 for one-on-one guidance on whether one of the upcoming courses is right for you: Jan. 14-16 in Orlando, Fla. or Feb. 5-7 in Fairfax, Va.
(BTW, the answer is D.)

First Roundtable of 2013: Charlotte, N.C.
InfoComm is kicking off its 2013 Regional Roundtable tour in Charlotte, N.C., on Jan. 17. Make face-to-face connections with AV professionals and voice your opinion at our open-floor roundtable discussion. Save your spot.

Benefits of Belonging: Discounts on Market Research
InfoComm members save on valuable AV industry market research. Get the 2012 Compensation and Benefits Survey for just $75 ($225 for non-members). InfoComm members can also save $750 on the 2012 Global Market Definition and Strategy Study.

Five-Minute Volunteer Opportunity
Can you take five minutes to tell us how your business is doing? We'd like to include your insights, but we need to hear from you by Nov. 30. Complete InfoComm's Economic Snapshot Survey today. Results will be published in January.