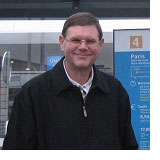 Meet the First InfoComm 2016 Registrant
Tom Zimmerman, Design Engineer for BT Conferencing, first attended InfoComm in 1993. Now he's the first to register for InfoComm 2016 in Las Vegas. We asked him why he makes that annual journey to see the latest in audiovisual technology and solutions and what he has planned this year. Hint: His CTS certification is up for renewal. Read more.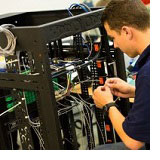 Rockin' the Rack
InfoComm staff and volunteers were at it again. In the days preceding Integrated Systems Europe, they were busy working on another AV industry standard to complement the recently released Cable Labeling for Audiovisual Systems. In the All Voices Blog, InfoComm Director of Standards Ann Brigida, CTS, offers a preview of the upcoming rack-building standard. Read all about it.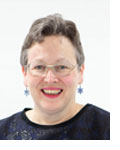 Supporting the Women of InfoComm
Penny Sitler, CDT, LEED AP, is Marketing Manager at Draper and the newly elected Chair of the Women of InfoComm Network Council. She recently talked to us about this new role and her AV career to date. "There's a huge need for women to be able to network and draw on one another's skills," she says. Read the interview.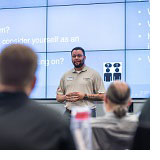 Team Up for Installation Courses
InfoComm University™ is offering installation courses April 4-9 in Fairfax, Va., including hands-on, workshop-style instruction. If you're thinking about enrolling, ask two colleagues to come along. Organizations that send two people will get half off the third registration. Call +1.703.273.7200 to redeem this limited offer. Register now.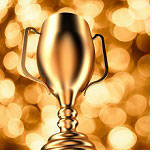 Last Chance: Nominate the Best
AV technology is awesome. But behind all the gear and awe-inspiring installations are people. It's those people — folks like you and your team — who make the magic happen. Take a moment to think about the creative, inspiring AV professionals you've met in your career and nominate them for an InfoComm award, to be presented in Las Vegas in June. With so many awards, you're bound to know several people you'd like to recognize. Submit your nominations by March 31.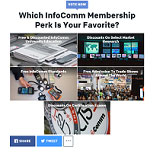 What's Your Favorite Perk?
Being a member of InfoComm International has its benefits: free education, trade show admission, standards and more. Learn how your peers use their memberships to benefit themselves and their businesses and then vote for your favorite membership perk. Vote now.