Standards
InfoComm International® is an American National Standards Institute (ANSI) Accredited Standards Developer (ASD). Accreditation by ANSI signifies that the procedures used by the standards body in connection with the development of American National Standards meet the Institute's essential requirements for openness, balance, consensus and due process.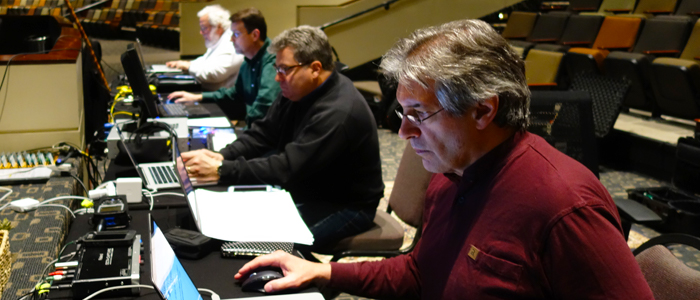 How Can Standards Help Your Business?
We know that you want to know more about how standards can boost your business. Standards help you access new markets and increase your competitive advantage.
Questions About Getting Started With Standards?
Get involved in the performance standards development process and see what we're currently working on.
Join the conversation about standards development on Twitter! #ICStandards
Standards Committee
The ANSI standards development process involves groups that work cooperatively to develop voluntary national consensus standards. InfoComm's Board of Directors established a Standards Committee in 2006 to start working on performance standards. It is currently chaired by Jason Brameld, of Torpedo Factory Group. There are now more than 700 volunteers supporting standards development.
Standards News
Since the beginning of the year, Electro Acoustics, a Texas-based APEx integrator, has been able to reduce the number of warranty callbacks by 41 percent. What's their secret?