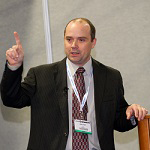 Because Three Keynotes Are Better Than One
InfoComm Connections in San Jose, Calif., will feature three keynote speakers this year. Thursday morning, March 3, Gary Hall (pictured), CTS-D, CTS-I, Chief Technology Officer for Federal Defense at Cisco, will present IoT and the AV Industry, followed in the afternoon by David Kung, Vice President of Product Strategy at Oblong Industries, presenting Immersive Reality — Fueling a New Era of Collaborative Work.
On Friday morning, March 4, Charles Kazilek, Chief Technology Innovation Officer at Arizona State University, will present Are We There Yet? The Use of Collaboration Tools in Education and What's Still Missing. Attend a Connections keynote session and you could win a trip to InfoComm 2016 in Las Vegas. Access to all the keynote sessions, plus the exhibit hall, is included in all registration packages. Register now.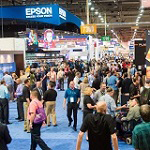 InfoComm 2016: Bookmark This Page
Registration for InfoComm 2016, June 4-10 in Las Vegas, opens soon. Nearly 1,000 exhibitors will show the latest technology. And for the first time, attendees can pay one price to access more than 100 sessions and workshops — each worth CTS renewal units — rather than register for sessions individually. If a conflict arises, attend a different session. In an election year, who doesn't love more freedom? Bookmark this page.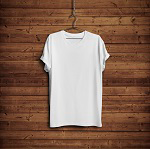 Show Us Your T-Shirt
The InfoComm 2016 T-shirt design contest is in full swing. One grand prize winner will receive 50 T-shirts printed with their design and four nights in a Las Vegas hotel during InfoComm 2016, plus casino chips, a $100 gift certificate to a Las Vegas restaurant, their face on the InfoComm 2016 website and endless bragging rights. Enter now.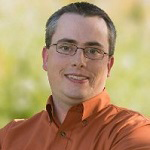 How a Passion for Wildlife Led to an AV Career
Kevin Rhodus, CTS, wasn't always a systems engineer for Ohio-based SoundCom Systems. "I did a lot of lighting and sound for theater through middle and high school, and I was also volunteering at the Columbus Zoo as a photographer," he says. When the zoo started putting on shows, Rhodus (pictured) stepped to the front of the house.
As a student at Ohio State University (an InfoComm member), Rhodus became aware of the International Communications Industries Foundation's Michael Vergauwen Scholarship program. He applied, won and headed to the InfoComm show in Orlando. "I love the constant evolution," he says of his new career in AV. "There's never a dull day." Read Rhodus' story and those of other scholarship winners. Applications are due Feb. 29.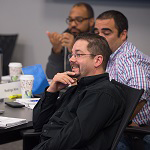 Did We Mention Three Are Better Than One (or Two)?
InfoComm University™ has several in-depth, multiday courses coming up. If you're interested in raising your game, grab two colleagues and save some dough. Companies and organizations that send three people to any of the following classes get half off the third student.
AV Design 1-3, March 7-15, in Fairfax, Va.
CTS Prep, March 22-24, in Orlando, Fla.
Installation 1-2, April 4-9, in Fairfax, Va.
Call +1.703.273.7200 to take advantage of this limited offer.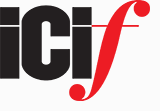 Help AV Pros Build Their Future
The ICIF grant program is pro AV's fastest-growing internship and mentoring program, designed to assist young professionals who are entering the audiovisual industry. Meet some of the recent grant recipients and learn how your company can sponsor an aspiring AV professional. Sponsor applications are due Feb. 15, so get involved today. Applications are due April 30.