In This Issue:

More News
Cable Labeling Standard; Design Boot Camp; InfoComm Awards; ICIF Grant Sponsor Deadline; Conquering the CTS-D Exam; Which InfoComm Instructor Are You?
Creating Secure Collaboration Spaces
With organizations embracing huddle spaces and other collaboration rooms, how do they make sure the systems they're installing don't open a door to hackers or malware? How do they know their conversations are private? Step one: Assume they aren't.
One Reason Touch Works
Is there a relationship between movement and mood? Research indicates that when people interact with information, it triggers a reaction in the brain that boosts memory and emotional response. This could be great news for anyone planning to implement touch displays.
Collaborate at Connections
Back by popular demand, the Collaborate conference will take place March 3 during InfoComm Connections in San Jose, Calif. The half-day event, presented by InfoComm and IMCCA, will tackle the trends and challenges of unified communications, with participants from the worlds of technology, finance and government.
Rise of the Event Drones
At the 2015 Los Angeles Auto Show, a cadre of drones was called on to unveil Infiniti's latest crossover vehicle. The company that organized the "reveal" auditioned more than 30 drone operators for the job. You guessed it: Live events are starting to catch drone fever.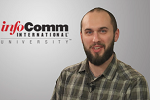 A Peek Inside Design Boot Camp
"The Boot Camp courses definitely helped me prepare for the CTS®-D exam," said Graham Espe, CTS-D, CTS-I, of Hamilton College. "I felt so confident from the course and passed on my first try." What is this Design Boot Camp that Espe swears by? It's really three classes in one, created to challenge your design skills and offer a keen understanding of the calculations, documentation and technology behind every great AV design. Watch this video to find out more.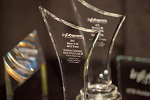 Recognize Accomplishments in Pro AV
Recently, InfoComm announced that its Awards Committee voted to rename InfoComm's Distinguished Achievement Award in memory of the late Mackey Barron, founder of HB Communications. Beginning this year, the award will be known as the Mackey Barron Distinguished Achievement Award, the highest honor bestowed on an industry member by the association.
Now is the time to nominate deserving industry leaders for the Mackey Barron Distinguished Achievement Award and other InfoComm awards, including the Adele De Berri Pioneers of AV Award, CTS Holder of the Year, Educator of the Year, Fred Dixon Service in Education Award, and Women in AV Award. Nominations are due March 31. Learn more and nominate a deserving professional.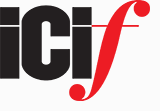 Time's Running Out: Sponsor a Grant
The International Communications Industries Foundation (ICIF) grant program is pro AV's fastest-growing internship and mentoring program, designed to assist young professionals who are entering the audiovisual industry. Meet some of the recent grant recipients and learn how your company can sponsor an aspiring AV professional. Sponsor applications are due Feb. 15, so get involved today.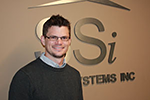 How One Pro Conquered the CTS-D Exam
Project Engineer Danny Pratt, CTS-D, has AV in the blood. Growing up, his parents owned a voice and data company. While most of his friends were bagging groceries, he was pulling wire. Recently, Pratt landed his dream job at Summit Systems Inc., a Buford, Ga.-based technology solutions provider. When his employer suggested he earn his CTS-D accreditation, Pratt was taken aback. But the hard work paid off. Read his story.
Which InfoComm Instructor Are You?
InfoComm University™ features many talented instructors who guide you through what you need to know to succeed in the AV industry. Take an interactive quiz and leave your email address to find out which instructor you're most like and enter for a chance to get expert advice from your InfoComm University doppelganger. Take the quiz.
| | |
| --- | --- |
| Cable Labeling for Audiovisual Systems Standards Town Hall | |
| Deploying USB, HDMI and DisplayPort Bus-Powered Solutions in AV System Design | |