Letter from the Executive Director & CEO
By David Labuskes, CTS, RCDD, 07/10/2013
Dear Reader,
In 2014, InfoComm will be celebrating its 75th anniversary. Sadly, it is a milestone that many associations never see. Times change, and not all associations adapt to those changes. And of course, we know, failure to adapt to these marketplace movements leads to failure to survive. I am very proud that our members, both the firms and the people who are part of them, have supported the association and our programs through all these years. Even as our technology and business climates have changed you have been there — driving us to be better, to be current, to be a part of your daily commerce. Because of you, InfoComm International has never been in better condition than it is today, but now is not a time to rest. We must redouble our efforts to remain a meaningful and successful part of industry going forward — both as an industry and an association.
What will the future bring?
Over the last decade, the pace of change in our industry has been swift and constant. And there's no reason to believe that this trend won't continue. If anything, the pace of change in communications will be faster and more impactful. Commerce will change dramatically as the very nature of technology-mediated human communication evolves in response to new needs and emerging technologies. Traditional, presentation-focused modes of communication will give way to connected, collaborative, social, visual, mobile, and virtual communications. Time, geography and group structure will no longer remain the barriers to effective communication that they are today.
As audiovisual professionals we will bring together appropriate technologies to support this new way of connecting. In order to accommodate new expectations and technology architectures there will be massive shifts in the business models of the InfoComm community across the entire value chain, including product distribution, software, service delivery, and licensing.
At many times during InfoComm's history we have found ourselves at a crossroads — between analog and digital, between AV and IT. We've reached those forks in the road and we've passed through them. Convergence is over — it has already happened. It is now time for us to write the next chapter in our collective history.
Preparing for what's next
Given our evolving needs, propelled by our core competencies in human communications and enabled by technology developments, the InfoComm community will need to reposition and expand its expertise. We intend for the AV industry to continue the journey and be even more vibrant, cohesive, strong and impactful as a leader in delivering exceptional experiences in service of human communications. Our community's big tent will need to broaden and welcome new, as well as continued, interaction among varied technology provider constituencies. InfoComm International must provide thought leadership and practical guidance to support our community and its allies in the development and application of innovative technologies, processes and services that enable the transformation of human communications.
Let's think about the professionals who manage facilities or events that use AV equipment. These stakeholders will be expecting high-quality communications experiences for their audiences. Their performance will be measured by their contribution toward greater engagement and better end results for all participants at their venue. The experiences provided will be expected to excite, motivate, improve productivity, and create valuable results through interactions that are transparent, more vivid, have greater clarity and are more interactive. The solutions that the industry provides to these customers will need to be delivered collaboratively through a consultative process that not only focuses on technological solutions, but also on the role of enhanced communications in formulating and executing organizational strategies. To say it plainly — the focus will not be on the technology; it will be on the results. And to truly differentiate ourselves at the table we'll have to help everyone see the strategic role we can play in improving those results.
How can we plan for the future?
The InfoComm Board of Directors and I have jointly developed a three-year strategic plan for the association. We have reaffirmed InfoComm's core purpose of advancing audiovisual communications globally. This strategic plan will serve as a guide to help navigate us on a path that will make your association the most effective for each of you, regardless of your industry role.
In an industry fraught with rapid change and disruption, InfoComm's commitment has remained constant. Today that commitment is summarized in the Board's vision that for us to best serve the InfoComm community globally, we must provide leadership to drive the transformation of human communication by creating exceptional experiences through technology.
That's a big deal. It's not about making technology work better; it's about transforming the way people connect. Why take this on? Because the future of our industry is dependent on becoming customer-focused and putting ourselves in the shoes of the people who use our technology. Our customers have higher expectations for how their rooms and buildings will operate — of how their events are delivered. And they need to know why they should invest in videoconferencing systems and sound reinforcement, when they already have tablets, Skype, iPods and smart phones. We need to change the conversation again to help the decision makers see what's possible. We have to convince customers that nothing less than great is good enough. I firmly believe that the future of our industry depends on our success in achieving this aspiration.
What are our goals for the next three years?
Our three-year goals will position the association well for the changes that are coming for our industry and our customers in the next decade. It is our belief that achieving these will drive us toward achieving the vision.
These goals include:
Thought Leadership
InfoComm International will cement its position as a major thought leader for the audiovisual industry.
Exceptional Experiences
InfoComm will define exceptional AV experiences and identify and share examples of them with the InfoComm International community.
Workforce Development
InfoComm International will assist in driving qualified hiring prospects to member companies.
Globalization
InfoComm International will grow its value and presence in key global markets.
Community Expansion and Engagement
InfoComm International will expand its membership and participation within the community of a more diverse group of related organizations and end users.
InfoComm's Brand
InfoComm International will amplify its brand identity and experience in recognition of its envisioned future.
How can you help us implement these plans?
Now, I know that often strategic plans are trumpeted, only to be relegated to a shelf, never to be referenced or thought of again. But please know that both the volunteer and paid leadership of this association are committed to working our hardest to turn this strategic plan into actionable programs. I need your help to do that.
Now that you understand the roadmap, how will you be part of our association's transformation? In order to accomplish these goals, we'll need for you to be fully committed. We're talking about affecting change at a massive scale and we cannot do it with the InfoComm staff and volunteer leadership alone — we need you.
Let's start with the basics. Is your organization a member of InfoComm? The cost, given the benefits, has never been so reasonable. Select online classes, including Quick Start to the AV Industry, AV Technologist Test, Essentials of AV Technology and CTS Prep, are free for all member employees. So is admission to all regional roundtables and trade shows around the world. Free standards and discounted education, certification and market research round out the benefits. But beyond the dollars and cents is the larger value proposition of being part of something that is bigger than just you and your organization — and the strength that industry derives when we all come together. As a member you will help drive the direction and success of the association for years to come.
If you're already an InfoComm member, I need you to get involved. If every firm and individual that is part of this industry were to align on the goals and aspirations outlined in our strategic plan, the vision is achievable. Pick an area you feel expert in and volunteer your assistance. Look at how the goals and direction we've staked out for the association align with your company's goals or challenges. How can we work together? I'll write more on each of our themes and specifics about related programs in the coming months. But you don't have to wait. Let us know if you want to get involved today.
Our collective future is dependent on your participation. Our future is bright. Our ambitions are worthwhile. Another 75 years begins today with a renewed commitment toward advancing the AV industry globally. Let's get to work!
Regards,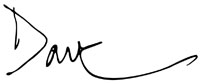 David Labuskes, CTS, RCDD
Executive Director & CEO
InfoComm International
Media Contact
Brad Grimes
Director of Communications
Email Brad
---
Arrange interviews with industry experts
Explore story ideas
Secure bylined articles
Arrange desk-side briefings
Participate in press events