CTS News January 2013
Wow — A New, Free Way to Prep for Your CTS Exam
Here's a great way to start your year: a free way to prep for your Certified Technology Specialist™ (CTS®) exam. CTS Prep Online is a new, self-paced course that includes practice questions, videos and study tips. Through this course, you will review the content areas of the exam and identify the specific areas where you need to focus your study time.
CTS Prep Online is free for all employees of InfoComm International® members! Call +1.703.273.7200 to find out how you can take advantage of this new member benefit.
---
CTS-I Prep in the Works
You know that you are seeing the CTS®-I credential in bids. What are you waiting for? Start off your new year by going for your CTS-I. You'll add to your company's (and your own) competitive advantage.
Watch for announcements in 2013 about InfoComm University™'s new CTS-I Prep course – expected to launch at InfoComm 2013 in Orlando, FL.
---
What Every CTS-D and CTS-I Holder Needs to Know About the Network
InfoComm University has training you won't find anywhere else — real-world solutions and guidance to help you get an in-depth understanding of networks and the way AV applications operate within them. Solve your network and AV challenges with an advanced course, perfect for CTS-D and CTS-I holders: Networked AV Systems. Enroll in one of the upcoming courses:
Not sure if you are ready for this advanced course? Call +1.703.273.7200 for one-on-one guidance.
---
Quick Tip for Your CTS Renewal
As you begin a new year, take a moment to check your CTS expiration date. This is found at the bottom of your certificate and your wallet card. Or, you can verify it using the Certified Professionals Directory on the InfoComm website.
Then, go ahead and add reminders to your calendar leading up to that date. These reminders will help keep you on track to accumulate all the renewal units, too. You might want to add links to InfoComm's webinars in your calendar reminders to check for free renewal units.
You'll receive courtesy email reminders and a final letter from InfoComm as the date nears — but you can be ahead of the curve and ready to click "renew" if you prepare now. Remember it is your certification, you earned it, and it is ultimately your responsibility to maintain it through the required renewal process.
Not sure if you are receiving the reminder notices? Call +1.703.273.7200 to verify your contact information.
---
New "Hot-Spot" Question on CTS Exams
Beginning Jan. 1, CTS exam test takers saw a new format for some of the questions on all three of the exams.
Called hot-spot questions, these exam questions allow test takers to click on images to answer questions. Don't worry about new content; it is not new – just a more intuitive, tech-savvy way to ask questions.
Check out these samples. For more information, email certification@infocomm.org.
---
A Story of How One CTS Holder Wins More Bids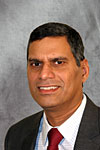 Cyril Moraes, CTS-D, AV System Design/Technical Support at Applied Electronics Limited, can tell you firsthand that it pays to be a CTS holder. After preparing with the CTS-D Virtual Classroom, Moraes passed the CTS-D exam and helped his company win a bid — without being the lowest bidder.
"Since getting my CTS-D, I've noticed how people in the industry pay attention and heed my recommendations. It's very timely too, since a large bid we just won had a requirement for at least one CTS-D employee. More and more clients and consultants are requiring CTS-D. So I'm sure it will be useful in winning projects and my career growth."
---
You're Invited to the CTS Reception at ISE
Don't miss the first-ever CTS reception at Integrated Systems Europe (ISE). Join your fellow CTS holders for beer and wine and CTS cheer!
When: Tuesday, 29 Jan. from 17:00 to 18:00
Where: Elicium Mezzanine at the RAI at ISE
Not a CTS holder yet? Take your exam so that you can join the celebration. Reserve your exam seat — while they are still available. Remember, seats sold out last year!
---
New Director of Certification
Adrienne Knick is InfoComm International's new Director of Certification. She replaces Bobby Stanley who led the program to earn its ANSI accreditation. A longtime certification staff member, Adrienne has been instrumental in the certification program and will continue to be so in her new role.