How to Prepare for Your CTS-Installation (CTS-I) Exam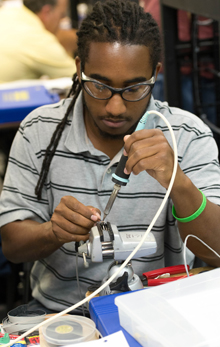 To sit for the CTS®-I Exam, you must have:
Earned your CTS®
Two years of audiovisual experience, including designated experience in specific tasks found in the CTS-I Handbook
Here are the courses and resources for installers who are early in their careers and need specific training to cover the wide-range job task requirements covered in the exam.
For those with more experience, CTS-I Prep will help you find the knowledge areas you need to focus on and create a specific study plan to aid in your preparation.
Need personalized solutions? Call our Customer Service Team at +1.703.273.7200 to plan a customized path.
Remember: There is no single publication or class that will prepare you for the exam, nor are you obligated to take InfoComm courses.