How to Prepare for Your CTS-Design (CTS-D) Exam
To sit for the CTS-D Exam, you must have:
Earned the CTS designation
Two years of experience in design
Many designers prepare for their CTS-D by taking the following three hands-on, onsite courses, or, if you're an experienced designer, you might skip right to CTS-D Prep.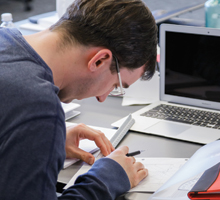 AV Design 1: Environment (online, classroom) — Explore the elements that affect the planning and design of the AV environment based on the user's needs and perspective
AV Design 2: Infrastructure (online, classroom) — Discover the relationship between base building infrastructure and AV design and performance
If it has been awhile since you took the courses above, or you're an experienced designer looking for a final review, check out:
CTS-D Prep Virtual Classroom — Take this intensive four-week course to review design terminology, AV design math skills, and the processes associated with designing an AV environment and infrastructure.
Looking for one resource to help you prepare?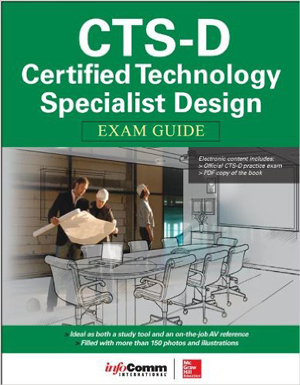 The CTS-D Exam Guide is a complete study resource — if you excel at learning from books. You can fit this self-paced prep into your schedule anytime, anywhere.
Need personalized solutions? Call +1.703.273.7200 to talk to our Customer Service Team about planning a customized path.
Remember: There is no single publication or class that will prepare you for the exam, nor are you obligated to take InfoComm courses.
Note: Infocomm.org is the only source for official materials. If you see InfoComm University™ education or CTS® certification practice exams on a website other than infocomm.org, they could be fraudulent.